Patch Program
Looking for some additional fun activities? Participate in our Monthly Patch Program! Each month we'll add a new patch, and you'll have the entire month to complete all the requirements! 

 Questions? Email program@girlscoutsalaska.org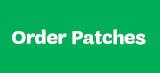 STEMapalooza

Monk Seal

Summer Sudoku Challenge

Cookie Entrepreneur Pins

Koalas

Night Sky

Penguins

2020-2021 Patches

2019-2020 Patches

2018-2019 STEM/Outdoor Patches

2017-2018 STEM/Outdoor Patches
Summer Reading

Girl Scouts Go Global

Discover Alaska

Character Patches
STEM and Outdoor Challenges
In the past, Girl Scouts of Alaska has created challenges for girls to explore the outdoors through outdoor activity, observing wildlife, and experiencing the natural wonders of Alaska.
If you have not already completed these challenges, we are bringing them back! This is a great opportunity for girls and their families to explore the outdoors together safely.
We now have a new STEM Challenge patch, for all girls to work on. Activities for this patch are designed for girls to discover and build curiosity independently or with their families.
View the challenge here. 

Pick.Click.Give Patch


 Register for your PFD

 Make a donation to any organization through Pick.Click.Give

 Bring your Alaska Permanent Fund Dividend Division Dividend Distribution Form to the GSAK Council Shop or email to our Development department to receive a free Pick.Click.Give patch!

 Partner Patch Programs 

Anchorage Public Library Patch
Anchorage Public Library is now offering a Girl Scout Patch. To earn the patch all girls will need to get at least one library card for their family and take a library tour. Brownies and up must complete library scavenger hunts. See the patch here and view the guidelines here.
This patch is inspired by the Army values. Army National Guard Soldiers live these values every day in everything they do, whether on the job or off duty. The Army Values are what being a soldier is all about: Loyalty, Duty, Respect, Selfless Service, Honor, Integrity, and Personal Courage. 
Daisies and Brownies complete 3 activities. Juniors and up, complete 4 to earn your Army National Guard patch! View the Army National Guard Patch activities.
Limited quantities of the patch are available. Please call the Council Shop at 907-248-2250 to check on availability. Visit bit.ly/gsakpatchorder to order. 
Wells Fargo Hands On Banking Program
GSAK has teamed with Wells Fargo to provide real-life money-management experience for girls of all ages. Simply complete five grade level-appropriate activities and submit your patch order form to the GSAK Council office. Troops can also set up a tour of a Wells Fargo branch or have a Wells Fargo representative co-teach an activity! View the Hands On Banking program packet.
Natural Resources Patch Series
Along with Alaska Resource Education (ARE), GSAK has developed four new patches, the first of their kind in the nation: energy, minerals, forestry, and natural resources. The Natural Resource Patch Series is designed to teach girls about the resources and diversity of our state and its industries. ARE has adapted their most popular and innovative lessons for the patch requirements to get girls engaged in Alaska's natural resources and the important role they play in our state. View the Natural Resources Patch Series booklet.
Strong Girls Healthy Meeting Patch
The Strong Girls Healthy Meeting Patch helps Girl Scouts make healthy habits the norm during meetings and spread these habits to their friends, family, and community. Troop leaders: Get started at your next meeting by following these steps. 
Girl Scouts of Alaska Council Patches
Girls can learn more about the Last Frontier by earning council patches. View the Council Patch Book. GSAK council patches are available for purchase for girls or troops. Kits are not currently available to check out as they are in the process of being updated. Activities that fit the theme and goals of the patches may be substituted for those that require specific kit supplies.