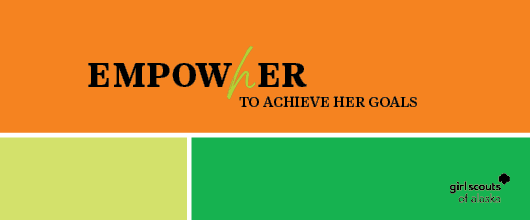 EmpowHer April Campaign
The EmpowHer Campaign is a month-long funding raising campaign to help raise both money for and awareness of everything Girl Scouts has to offer. Your donations enable girls to be a Girl Scout, attend programs, go to camp, and more. We have events and opportunities planned throughout the month of April.  All the money raised through this campaign stays within the Girls Scouts of Alaska Council. 
Check out all of the activities, events, recognitions and more on the EmpowHer2023 calendar. You can make a difference in a girl's life. Donate now.
We created the video below to give you a window into how your contributions this month will help us to celebrate and honor the impact of Girl Scouts in Alaska - where girls build courage, confidence, and character, and make the world a better place.