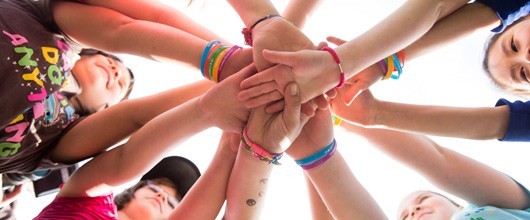 Ways To Participate
There are tons of ways to have fun and explore the world in Girl Scouts. It all depends on what you're interested in. Take a look!
 

 You can explore your interests through series and events


Events
Girl Scouts of Alaska offers exciting events that provide girls with excellent opportunities to explore, play, and learn. Recent past events include a family ice-skating night in Anchorage with professional figure- and speed-skating demonstrations, songs and s'mores around a campfire in Juneau, a "Voyage to Mars" at the Challenger Learning Center in Kenai, and an outdoor survival skills event in Haines. 
Women of Science & Technology Day 
A Girl Scouts of Alaska signature event, Women of Science & Technology Day allows girls to experience science, technology, engineering and math (STEM) subjects through fun, hands-on workshops led by women working in STEM careers.
Encampment
Encampment is an all-girl world … Created by you! Girls and troops from communities throughout our Council will come together for a roundup of all things Girl Scout at Encampment 2019! Encampment will be open to Girl Scouts entering grade 4 and above in fall 2019. Adults must be registered Girl Scouts.
Encampment Registration occurs in three different phases! It's easy as 1 … 2 … 3! 

 Site Reservation

 Troop Registration

 Program Requests
Credits
Girl Scouts can use Cookie Credits toward their Encampment fee! Council-wide, each troop receives cookie credits for each box of cookies the troop sells the cookie season prior to Encampment. If your troop is off the road system, your troop receives a larger credit per box. (Please note, these are troop credits and cannot be used by individual girls.) 
Presenters
Fun, skill-building programs are needed at every Encampment. We will provide more information for presenters as the date gets closer. Thank you for your interest!